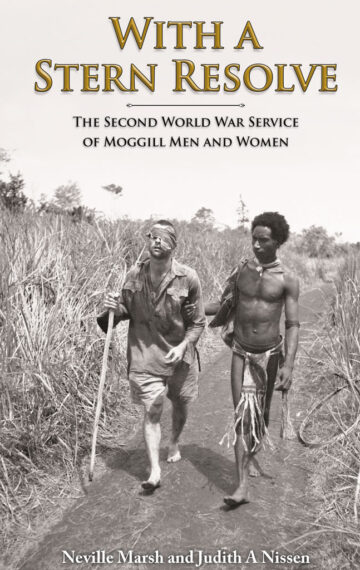 Publisher:

Moggill Historical Society

Available in:

A4 soft cover; 220 pp; B&W illustrated

ISBN:

978-0-9945324-1-1

Published:

01/01/2021
With a Stern Resolve commemorates the service of the 55 Moggill men and women who served with the defence forces during the Second World War. Introductory sections set the scene of preparation for war, recruitment, training and leaving home. The biography of each person includes a brief family history, details of enlistment, military service and their theatres of war, and life after the war. Also recognised is the work, sacrifices and contributions of Moggill people who "kept the home fires burning". They too served, continuing their occupations as farmers to feed a nation, volunteering with the many organisations supporting our servicemen and women at home and abroad, and watching and waiting for loved ones to return.