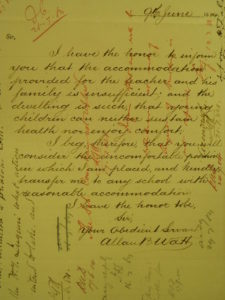 Archives are treasure troves of original documents, photographs, maps and more. They are also an essential foundation for your history project.
Accessing the archives is not all musty, dusty tomes!
You may need pastoral records for Queensland or New South Wales properties, photographs and maps for a website or display, documents in connection with a school anniversary, or support for your genealogical interests. I also make significance assessment of archives, particularly in accordance with the guidelines of the National Library of Australia's Community Heritage Grants.
Contact me to discuss how I can search government and organisational archives for what you need.